RASPUTIN HAS IT ALL:
LOOKS, PERSONALITY, A FANTASTIC DISPOSITION AND IS A REAL TREE DOG. HE'S AN HONEST TREE DOG AND AN HONEST STRIKE DOG. HE NEVER HAS BEEN MEAN IN ANY WAY TO ANY OTHER DOG. RASPUTIN AVERAGES 110 TO 130 BARKS PER MINUTE. A STAND ON THE TREE DOG. WILL TREE ALONE OR WITH OTHER DOGS AND WILL TREE SEPARATE AND HOLD HIS TREE. 80% ACCURACY WITH LIMITED HUNTING. HE WAS BORN A NATURAL. RAZ WAS TWO (2) YEARS OLD AUGUST 2, 2010. RASPUTIN WON THE KENTUCKY STATE CHAMPIONSHIP FIRST PLACE REGISTERED ON FRIDAY NIGHT AT 12 MONTHS OF AGE. HE MADE NIGHT CHAMPION IN THREE (3) HUNTS AND GRAND NITE CHAMPION IN EIGHT (8) HUNTS AT THE AGE OF 18 MONTHS. RASPUTIN IS NOW OFFERED TO A SELECT NUMBER OF ENGLISH FEMALES FOR BREEDING. REASONABLY PRICED AT $300.00. NEGATIVE BRUCELLOSIS TEST REQUIRED.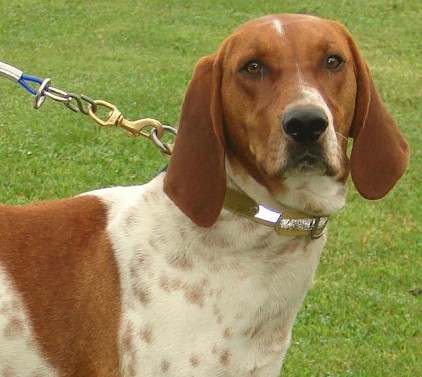 RASPUTIN IS 2013 WORLD HUNT QUALIFIED!!!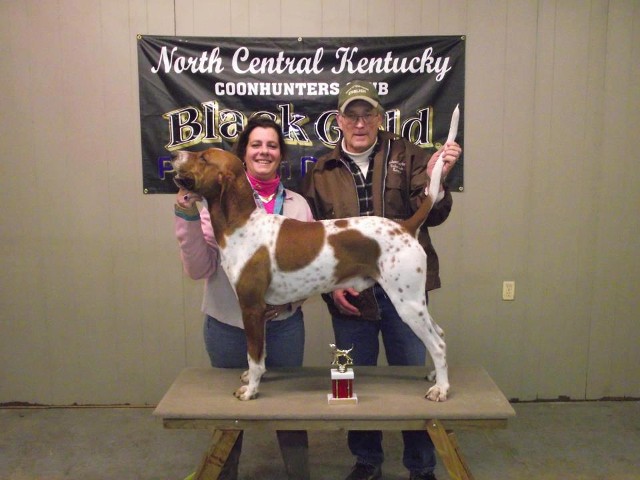 RAZ IS NOW A GRAND SHOW CHAMPION!!!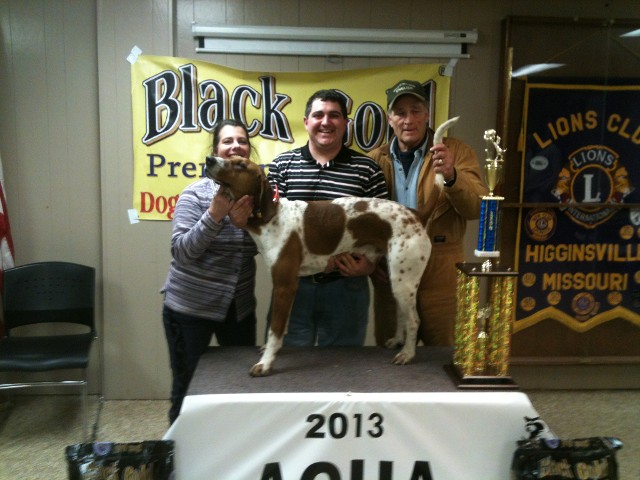 RASPUTIN IS 2ND PLACE OVERALL IN
ACHA 2013 LITTLE WORLD HUNT.
2013 ACHA WORLD YOUTH HUNT CHAMPION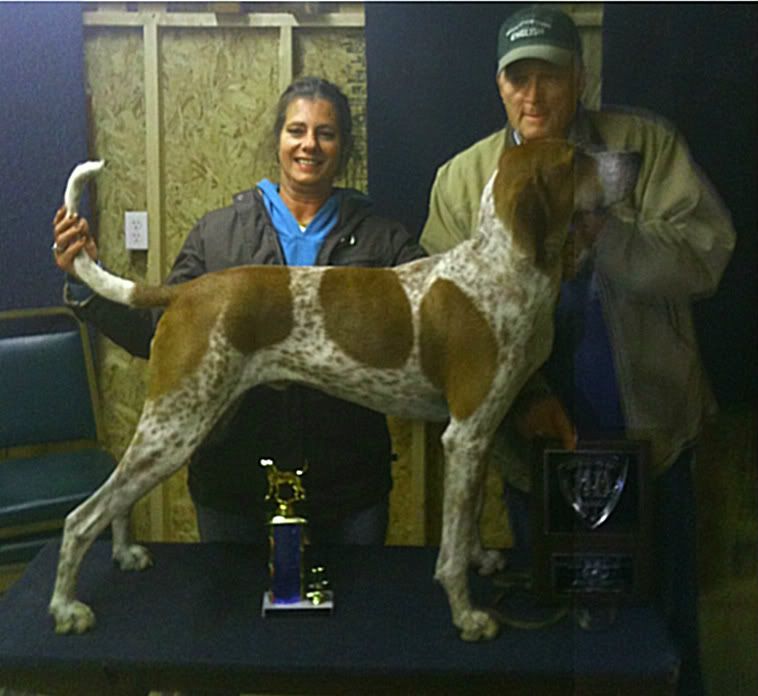 BOOGIE MAN IS RASPUTIN'S BROTHER. THEY ARE BOTH SIRED BY NITECH WOODSTOCK GRIZZLY.
BOOGIE MAN WINS SENIOR REGISTERED ENGLISH MALE AT THE WINTER CLASSIC!!!!!
BOOGIE MAN IS NOW GRAND SHOW CHAMPION & NITE CHAMPION!!!
11/21/2011:
KING OF SHOW AT ROCKCASTLE COONHUNT CLUB ENGLISH SECTIONAL!!!!!!!!
BOOGIE MAN IS NOW
ACHA NITE CHAMPION!!!!!!!
GRCH PIKE'S HOLLOW RIDGE KY BLUEDOC
QUALIFIED FOR 2013 & 2014 WORLD HUNT!
NOW GRAND SHOW CHAMPION!
2014 KENTUCKY HOUNDSMEN HUNT
2ND PLACE FRIDAY NIGHT/8TH PLACE OVERALL!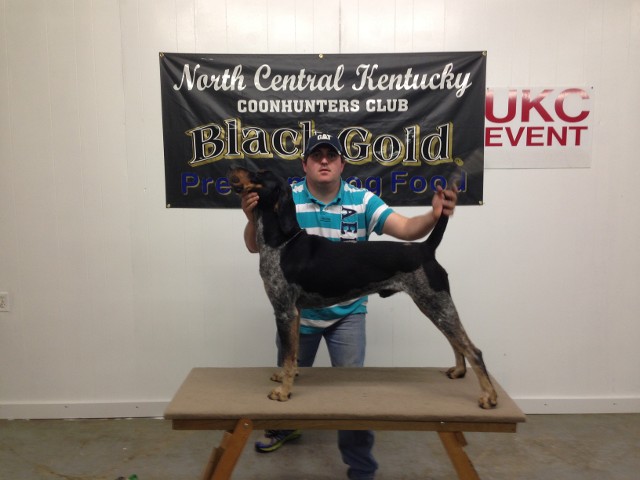 'PR' TAYLOR MADE DILLINGER AT FOUR MONTHS TREEING HIS QUARRY!!!!
HE IS INDEPENDENT AND IS OUTDOING OLDER DOGS!!
DILLINGER IS NOW A PROVEN SIRE!!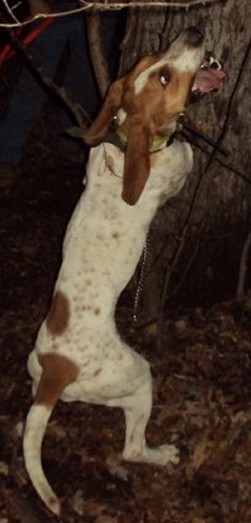 RASPUTIN X GREEN MOUNTAIN SELENA'S
"JAZZ" ON THE TREE. NOW GRCH!
THAT'S DADDY'S LITTLE GIRL!!!
IN LOVING MEMORY OF JACOB WATSON 1966-2012
WHO ALWAYS LOVED AND CARED FOR ALL OF US.